Complete Septic System Installation, Septic Repair & Excavation Services Residential & Commercial / Licensed, Bonded & Insured
The Importance of a Properly Installed, Well Maintained Septic System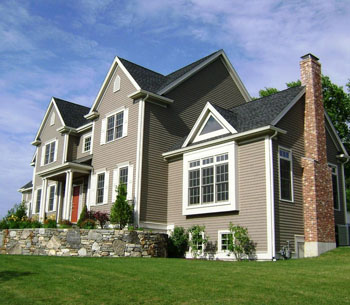 A properly installed and well maintained septic system protects the health of your family and neighbors, adds to the value of your property, and saves money by avoiding costly repairs. It also prevents contamination of groundwater, lakes, and streams with bacteria, nitrates, viruses, chemicals, and chlorides.
If your septic system is not properly designed, installed, and maintained, it will fail and threaten the health of people and the environment.
If It's Septic, We're at Your Service!
Founded in 1987, US General is a second-generation company located in Mansfield, MA that specializes in septic system Title V, excavation, demolition, installation, site work, repair, maintenance,  and even landscaping near and around your septic system.
We are fully licensed, bonded, and insured and offer a complete range of septic system services for residential, commercial, industrial, and towns.
Services include:
Septic system repair and maintenance
New septic system installation
Septic system excavation
Site work services
Demolition/removal of septic tanks, buildings, foundations
Water and sewage lines
Excavation, grading, asphalt, driveways, walkways, stumps
Foundation excavation
Drainage
Septic system landscaping
Visit our services section for more info!
You'll Benefit from Our Track Record of Success.
Our experienced professionals take pride in a track record of satisfied customers. When you come to US General you can count on dependable, affordable septic system service that goes the extra mile. You'll get a job well done that's completed on time and on budget.  A job that's stress- and worry-free for you.
Please visit our Testimonials section to hear from our happy customers.
Contact Us!
To schedule an appointment or ask for more information please Contact Us . Call us at (508) 967-4177 / (508) 339-0464 or e-mail [email protected].
Call (508) 967-4177 / (508) 339-0464  or e-mail us today!